Back
WELCOME TO WORLD OF CHANGE
Ancient wisdom converges to modern technology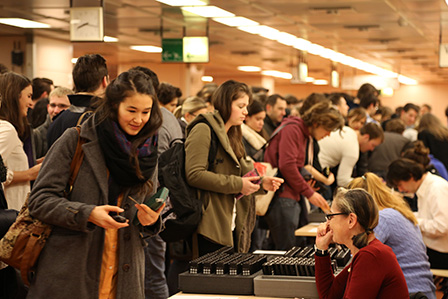 The University of Vienna is the oldest university in the German speaking Europe.
All platforms of modern technology were in use for information delivery and student activation for the fifth time in January 2017 for medical students. A total of over 5000 students have participated during 2013-2017.
The popular "Test Yourself" sessions which we started in 2007 are in use on every Friday. Every day program had its interactive clinic, where student understanding was set on trial by case based problems. SoMe (Facebook) is used as activator and discussion platform for after class -problem solving.
Besides Vienna, we have now over 50 universities as partners with tailored infrastructure for IT administration fit to local practices and cultures.
Providing turnkey solutions for digital integration, system set-up, and maintenance are just parts of the packages we offer to our clients.